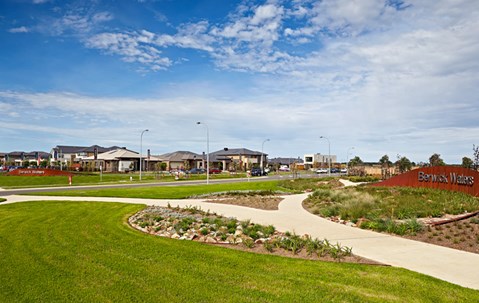 Melbourne's speedy land sales breaks time on market record
September 2016

The average time on the market for new land in Melbourne's growth corridors is approaching just 60 days, down from more than 180 days through most of 2013, according to research by property group Oliver Hume.

The research, compiled from analysing thousands of transactions at more than 130 active projects, shows the average time on market for land in Melbourne in the second quarter of 2016 was just 2.1 months, the lowest ever recorded.

With the exception of the first quarter of 2015, the average time on market as now fallen every quarter since the third quarter of 2013 or remained steady, after peaking in the current cycle at 6.6 at the end of 2012.

The statistic measures the period from when a piece of land is released for sale by a developer until it is contracted by a purchaser.

Oliver Hume Research Manager George Bougias said affordability of land in Melbourne compared to together major metropolitan cities, including Sydney, was a key driver of demand.

"When the market is in equilibrium land generally sells between 3-5 months after being released," he said. "The fact we are now down near two months shows demand is continuing to outstrip supply."

"This record low can be attributed to several factors, but primarily it is a function of robust population growth, the declining cost of borrowing and increasing levels of consumer and investor confidence due to the improving Victorian economy," he said.

"Affordability is a key factor which is underpinning demand as well," he said. "Melbourne is much more affordable than Sydney and relatively attractive compared to many other capital cities and attracting buyers from all over the country."

"We expect the time on market statistic to stay relatively low for the rest of the year before heading back to more traditional levels in the medium term," he said.

Oliver Hume Director Paul Ciprian said despite the strong demand and increased volumes, prices were being kept in check by competition.
Tags:
New development