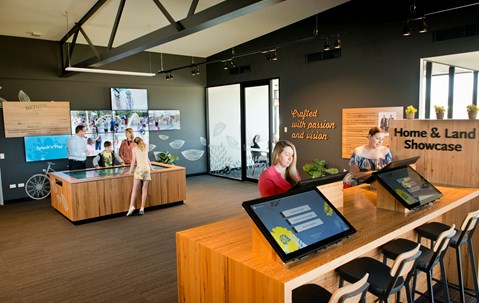 More land needed to ease affordability crisis
25 October 2016

Average vacant land prices across South East Queensland rose 3.2 per cent to a new record of almost $250,000 in the three months to the end of August 2016, with a lack of new land being released pushing up demand for existing projects.

With both building and land costs rising the average price of a new house and land package could reach more than $500,000 in the near future.

Property services group Oliver Hume has joined Federal Treasurer Scott Morrison in calling for State and local governments to make more land available for development to address the affordability crisis.

Speaking to the Urban Development Institute of Australia (UDIA) yesterday, Mr Morrison flagged the Coalition's intention to target state planning regulations.

"The Government will ... be discussing with the states the potential to remove residential land use planning regulations that unnecessarily impede housing supply and are not in the broader public interest," he said.

The comments as research by Oliver Hume shows the median price for land, 140sqm to 2,500 sqm across the Ipswich, Gold Coast and Brisbane LGAs, is now just over $245,000, the highest since the company began tracking data in February 2000.

The average price is up 5.7 per cent since August 2015 and 12.3 percent over the last 24 months.

Oliver Hume Managing Director Queensland Brinton Keath said a shortage of new land releases was the main reason behind the price hike.

"There was a total of 2,432 recorded land sales across southeast Queensland in the three months to August. This is nowhere near the nearly 5,000 recorded in a single quarter in late 2003, this lack of volume indicates the limited amount of new stock entering the market," he said.

"This lack of stock is a direct result of the lack of suitable zoned develop-able land in the south east corner."

Mr Keath said master-planned communities in the major growth corridors continued to attract interest from first home buyers and investors.

"We've seen strong purchasing in Greater Brisbane master-planned communities due to the Government's $20,000 First Homeowner Grant, and this combined with the underlying short supply is driving prices higher," Mr Keath said.

"The lack of land supply in the market is reflected by current master-planned communities experiencing enormous demand every time new stages enter the market," he said.

Mr Keath said Oliver Hume's data projections warned the average new home and land package is expected to reach $500,000 if new land supply is not released in the medium-term. 

"Should the discrepancy between supply-and-demand in affordable residential land fail to balance, the affordability of house and land packages will decrease and some homebuyers may eventually be priced out of this market," he said.

Mr Keath said that an increase in develop-able land released to market and a decrease in fees and charges applied to land development could curb the rise of housing costs.

"Growth in land prices and rarity of new land developments close to Brisbane's CBD has seen first-home buyers also turning to new town home developments in the region 10-30 kilometres from Brisbane's CBD. The home and land market demand has spiked this year and we expect this trend to continue," he said.

Oliver Hume is currently marketing 16 projects across South East Queensland with a combined 12,000 lots and an overall value of $2 billion. The projects are by delivered by leading developers including Villa World, Amex Corporation, Villawood Properties, RBG Group and Orchard Property Group.


Tags:
New development