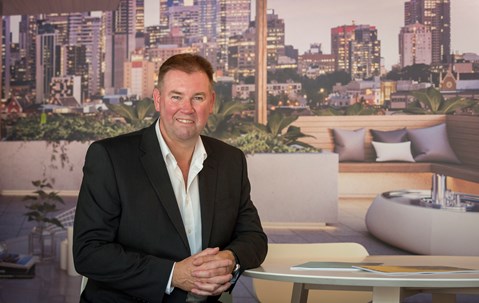 Melbourne developer caters to millennials with 'Lifestyle Manager'
May 2016

Lifestyle managers are being introduced into new developments for 'experience hungry' millennials looking to spend less time on errands and more time socialising and career networking.

As the cohort of millennials (classified as being 18 to 34 years of age) enters the property market, agents and developers are producing a tailored approach to suit their jam-packed lifestyles.

This is supported by data from the Future Leaders Index 2015, where 65 per cent of millennials say they feel busy often or all of the time, and 61 per cent report having difficulty juggling all the elements in their lives.

Catering to millennials in the property market is increasingly vital for developers. According to 2015 Nielsen Research reported by Domain, it is estimated that this cohort will make up 43 per cent of buyers over the next three years.

To help millennials streamline everyday tasks, developer Oliver Hume Property Funds has introduced a Lifestyle Manager into their new North Melbourne apartment development, Nord.

The Lifestyle Manager is on-site to simplify tasks such as signing for parcels, online shopping, giving tradespeople access, organising dry-cleaning, assisting to organise social events within the building and recommending activities in the area, such as taking one of the apartment's electric bikes for a ride.

"Younger people are busy with work and socialising, and tend to outsource many services in their lives," says Oliver Hume Property Funds Executive Chairman Michael Duster.

"It's said creative people work 17-hour days because their mind is always going, and they're connected to work through their phones. For them, apartment living is all about the location and the convenient services on offer," Duster says.

The Lifestyle Manager concept will be rolled out across all of Oliver Hume Property Funds' new developments, with residents given the opportunity to contribute their ideas as to how they would like the lifestyle manager to be a part of their experience.

It is not only the residents that will benefit. Investors can also have peace of mind knowing that the onsite Lifestyle Manager is maintaining the upkeep of the building, and taking care of leases.

Melbourne's rapidly growing cohort of young professionals who work in the CBD are expected to most appreciate this added level of service for safety and security, particularly females that live alone (predicted by the ABS to comprise between 52 - 57 per cent of all people living alone by 2036). Plan Melbourne anticipates that by 2031 there will be another 1.7 million jobs in Melbourne, one third of which will be in Melbourne's central region, with adequate housing required to support new workers.

"Given young professionals are the dominant market in North Melbourne, providing these conveniences and benefits has been a key priority for Nord, as we want our residents to be free to enjoy their lives without excessive errands," Duster says.

"We want all of our residents to have the best experience possible, and for landlords this means longer leases and happier tenants."

The Lifestyle Manager also offers important psychological benefits for millennials, a group hungry for connection and interaction over tangible goods. This is supported in Suncorp Bank's most recent Australians' Saving Habits Report, which found millennials' motivation focused heavily on their social lives over possessions.

"While owning tangible goods like a property are far less important for younger generations, they still want a high quality place to live with lifestyle to match," Duster says.

While high service apartment living in Melbourne is a relatively new phenomenon, in parts of the United States and Asia, people have been predisposed to this style of high-rise living for decades.

The introduction of a Lifestyle Managers signals Melbourne's move to become truly international city, with a level of resident service on par with international markets.

"As the Australian apartment market matures, the services provided to residents will evolve to an international scale," Duster says.

"In order to truly be an international city, Melbourne must meet these standards, focusing on increased amenities, facilities and mixed-use projects, which is the direction we've gone with Nord," Duster says.

Oliver Hume Property Funds has gone through a rigorous hiring process to find the perfect candidate for the role who can offer residents advice and knowledge of the North Melbourne area.
Tags:
Sales