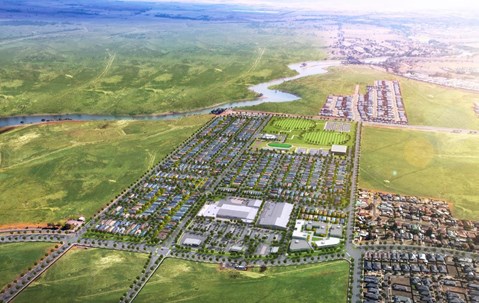 Normality Returning To Melbourne's Land Market at the end of 2019
The Melbourne land market is slowly normalising with the median time on market for new land recording its third consecutive quarter of stable results.
New research by leading property services group Oliver Hume shows the median time on market for new land was just over 60 days (around two months) during the September quarter. The result was slightly up on the two previous quarters.
The time on market indicator is a key measure of the strength of the market and measures the period from when a new residential lot is released for sale until it is contracted by a purchaser. The September quarter data was compiled from analysing over 2,000 transactions across more than 120 metropolitan Melbourne projects.
With the exception of a period in early 2015, the average time on market fell (or remained stable) every quarter for five years until early 2018 when market conditions changed and lots began to take longer to sell. Oliver Hume National Head of Research George Bougias said time on market was an important indicator of market conditions because it helps track the balance between the supply of new land and buyer demand.
"When the market is in equilibrium land generally sells between 2-4 months after being released," he said. "The fact we are now sitting at about two months suggests the market is normalising."
"At the peak of the market new residential lots were being snapped up in just three weeks. This represented extremely strong demand conditions and was going to unwind at some point."
Mr. Bougias said both developers and buyers were increasingly optimistic about the future.
"We have experienced some very high highs and some very low lows in recent years but believe we are now looking at a period of recovery through 2020."
Oliver Hume Chief Operating Officer Julian Coppini said buyer enquiries and sales at Oliver Hume projects had continued to improve over the September quarter.
"We continue to see the positive impacts of more flexible lending conditions, low interest rates and ongoing strong population growth with buyers increasingly confident about entering the market."
Tags:
Sales
New development
Research