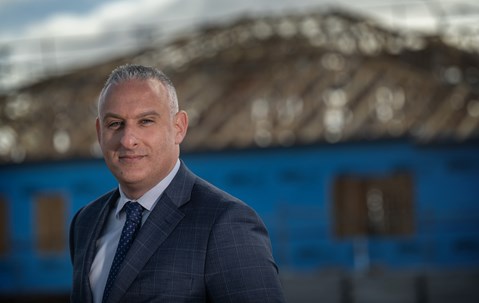 AUKUS Set To Give Adelaide Land Market A Long Term Boost
Adelaide's reliable, diesel-powered land market could be about to go nuclear, with an expected AUKUS-driven employment and economic boom set to further underpin long-term confidence and growth in Australia's fifth-largest city.
There is little doubt the recent announcement of the AUKUS (Australia-UK-United States) submarine deal will provide a long-term benefit for the South Australian economy and property market. More certainty about the AUKUS deal's local benefits should also assist the local property market in dealing with any headwinds in the short term.
The Greater Adelaide land market has consistently proved itself to be one of the most resilient in the country, with our recent Quarterly Market Insights (QMI) report for the December quarter showing the median price for new land increased more than 13% in 2022.
It has been estimated that the AUKUS deal announced this week could deliver more than 8,000 jobs in South Australia to build nuclear-powered submarines and key construction facilities over the next 30 years. The direct and indirect economic benefit to the State has been put at about $200 billion over the next few decades.
While the first locally made submarine is not due to be delivered until nearly two decades from now, in the early 2040s, the ambitious plan will require a vast expansion of Adelaide's Osborne shipbuilding site and local skills base.
To achieve those targets, an estimated 4,000 workers will be employed to design and build a new construction yard in South Australia, and a further 4,000 to 5,500 to construct the nuclear-powered submarines when the program reaches its peak in 20 to 30 years.
Strong December Quarter Caps Solid 2022
Our research shows Greater Adelaide land prices continued to rise in the December quarter, capping a remarkable 2022 where prices across the city increased more than 13% despite various challenges, including higher interest rates, cost of living pressures and capacity constraints.
Land prices edged higher by 0.2% in the three months to the end of December 2022, reaching $230,000 and a median value rate (average per sqm of land) of $556/sqm.
While the Reserve Bank of Australia's decision to commence increasing interest rates in May 2022 has impacted sales volumes in many land markets across Australia, Adelaide has remained relatively resilient.
Affordability Underpins Demand
Together with South East Queensland, the metropolitan Adelaide market remains amongst the most resilient, with good affordability, a growing population and healthy local economy amongst its key advantages.
However growing housing shortages, as shown by Adelaide's incredibly low rental vacancy rate, is also providing a boost for the local land market. Adelaide continues to experience amongst the lowest vacancy rates in the nation (generally ranging from around 0.3% to 0.6%).
While prices have increased, affordability will continue to be a key factor underpinning the attractiveness of the Adelaide market. Land and house prices are considerably more affordable than in many other cities and regions around the country.
The recent announcement by the State Government of a major rezoning in Adelaide's south, amongst other land supply and infrastructure initiatives, should also contribute to maintaining Adelaide's reputation for affordability.
By Julian Coppini,
Oliver Hume,
CEO Project Marketing
Tags:
Research
Investment