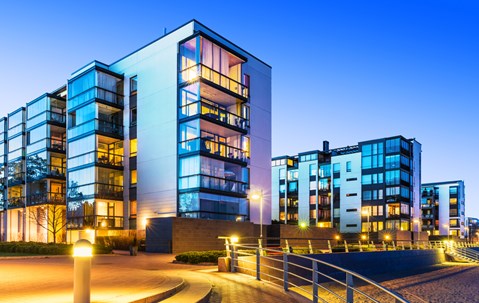 Bumper January sales set up strong 2016 for SEQ house and land market
17 February 2016

In a sign the South East Queensland house and land market is continuing to gather pace, property service group Oliver Hume has reported its strongest January sales figures ever.

Oliver Hume, which manages sales and marketing for more than 15 projects around South East Queensland, reported total sales for the first six weeks of the year of 155 sales, an increase of 39 per cent compared to the same period last year.

Oliver Hume Joint Managing Director Brinton Keath said owner-occupier and investor confidence in the market was increasing due to low interest rates and concerns over apartment oversupply in the major capitals.

"Interest rates are still at record lows and people are looking to park their money in property," he said. "With a lot of speculation about a bubble in Sydney and talk of oversupply in Brisbane attention is switching to the house and land markets."

"We are seeing that this confidence is directly translating into sales, with January delivering our best sales ever.

"It's encouraging to see that buyer confidence is on the rise and we predict that this will set the trend for the next 12 months throughout the region."

The sales result follows Olive Hume's announcement a few weeks ago that it had close to $1 billion worth of new land projects in its pipeline. Currently, it has exclusive sales and marketing control over more than 14,000 lots around Queensland.

Plantation Homes General Manager of Sales & Marketing Brad Collins said the company had also experienced its best January for many years, with monthly sales higher than for any month since mid 2014.

"January is traditionally a slow period when we take a lot of enquiry but the strong demand and sales levels we experienced through the end of 2015 have just rolled straight into the new year," he said.

Mr Collins said many of Plantation's recent sales had been achieved at the Providence masterplanned community at Ripley where large blocks and good value were driving demand.

Buyers Ross and Vicki Chataway decided to purchase a low-maintenance property at Era at Capalaba after their children moved out of the family home.

"We decided to de-clutter and move from a 1,400sqm block to a smaller property.

The couple still wanted to stay close to their family and business, which was five minutes away on Redland Bay Road.

"We have looked at a number of homes for my children and only came to Era after our son found and bought his first home here," Ms Chatterway said.

"We had one look at the Villa World display home Ciaro II and we were in love with the walk in pantry and the open plan living areas with the high ceilings. To find out that all of the features were included in the price and not an extra was great news, as was the idea of moving in with nothing to do.

"Our new Villa World home is on 500sqm and it has plenty of room for us and our two year old fur baby Chanelle. We have a beautiful home here at Era and we love it."

Buyer Helen Shannon purchased at Villa World's Waterline at Thornlands development due to its premium location close to the water in the Bayside.

"The Waterline estate is also the only estate in the region that comprises walking tracks, a dam precinct and a huge park that will be fitted out with play equipment and barbecues. I was also extremely impressed with the quality of homes that are being built in the development," Ms Shannon said.

She said Thornlands was a "premium emerging market" and she had wanted to purchase quickly before land at Waterline sold out or prices rose due to demand.
Tags:
New development
Sales