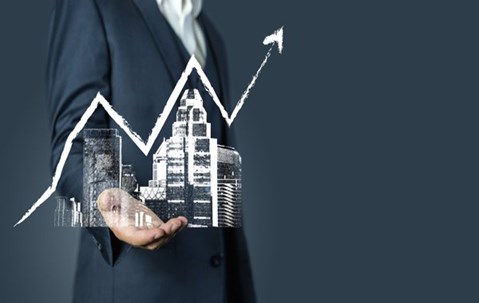 Casino could unleash 9000 new apartments on the Gold Coast
7 September 2016

The proposed $3 billion resort and casino mega-city mooted for the Gold Coast will provide a jobs and property bonanza, with predictions that up to 9000 stalled apartments could be developed on the glitter strip if the project goes ahead.

Oliver Hume Queensland Managing Director Brinton Keath said the development would create a broad-based construction and jobs jackpot by extending the current Commonwealth Games employment boom well into the future.

"The current Gold Coast off-the-plan quarterly sales rate of 300 apartments could in the next two years double to regularly achieve more than 500 sales per quarter," he said.

"With Melbourne and Brisbane apartment markets remaining stagnant and Sydney unaffordable for the majority, the Gold Coast has the wonderful opportunity to take over as the apartment capital of Australia."

"Never before has the city had record interest rates, record low unemployment, record low supply of apartments on the market and the largest infrastructure project ever commenced in the city all potentially to occur at once."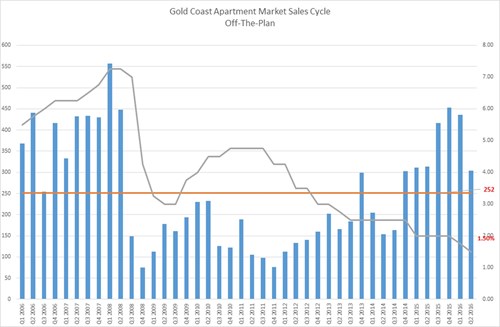 Higher levels of employment during and after construction of the project, combined with a flood of new tourists could carry the Gold Coast economy for at least a decade," Mr Keath said.

"If the development is given the final go-ahead it has the potential to underpin the entire local economy which would see the Coast in for strong medium-to-long-term stability post the 2018 Commonwealth Games. Instead of workers leaving Queensland, this project will provide the incentive for them to stay," he said.

"If approved, the development has the potential to push local Gold Coast unemployment further below its existing record lows of 5.8 per cent down to unprecedented levels of 3 to 4 per cent," Mr Keath said.

The project will be situated between Palazzo Versace and Sea World resort and includes a bridge that would link The Spit to Southport to ease traffic congestion. James Packer's Crown Resorts will operate the casino and Chinese-owned ASF Consortium will build the residential and office space. 
Tags:
New development
Sales