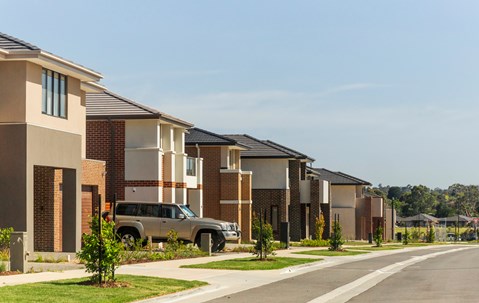 Five Ways To Improve The Affordability of New Homes In Victoria
As the dream of home ownership slips away for even more Victorians, improving affordability has become even more critical.
There will be no silver bullet to solving the current affordability crisis and the solution will likely come from a mix of different policy settings. Giving these policy settings time to work will also be crucial.
At Oliver Hume, we see first-hand the challenges faced by the industry in trying to boost affordability so more people can afford to get on the property ladder.
In conjunction with the launch of the Victorian Government's Housing Statement, we spoke to some of our clients - ID_Land, HB Land and Oreana Property - about the changes they would like to see.
Ultimately, making housing more affordable can only be done by reducing the size (and therefore) price of new dwellings or lowering the cost of producing new dwellings. Both objectives are achievable and desirable but will require a consistent approach to policy reform.
Here are five simple ways that can deliver more affordable housing sooner:
1. Introduce third-party certification to reduce holding costs and accelerate development timeframes. The Development Facilitation Program (DFP), which provides an accelerated assessment pathway for priority projects in identified sectors, is a great start to speed up the approvals process. The next logical step is to give the option for independent, third-party project certification and post-permit approvals, with deemed to comply provisions. With the proper controls in place, this will further accelerate the project approvals process and bring housing to market sooner.
2. Make more resources available for private sector construction. Victoria's typical new house cost has surged to a record $488,157 in July (Source). Much of this cost comes from the difficulty of securing qualified tradespeople and materials. Costs could be significantly lower without the demand created by the Government's infrastructure program. If housing is in a 'crisis', it might be time for the government to re-prioritise the workforce and materials towards building more affordable homes.
3. Lower holding costs by abolishing land tax for projects under construction. Governments must create more incentives for developers to bring their projects to market. Land tax is a significant cost to developers, so providing relief for those who do the right thing and bring new projects to market is a simple, effective way to get more stock available.
4. Reform zoning and land use policies to allow for more density. Demographic and lifestyle changes mean the housing of the future will need to be different from the past. Changing planning laws to allow more dense development will lower the average price of dwellings and improve affordability.
5. Accelerate trunk infrastructure. Trunk infrastructure is the high-level, shared infrastructure that services large catchments of new homes. It includes transport, roads, pathways, ferry terminals and bus stops. This infrastructure's slow development often slows developers' ability to bring their projects to market. More efficient planning and implementation processes with genuine accountability for delays will result in more stock coming to market more quickly.
For the first time in a long time, Governments are acknowledging the enormity of the challenge and listening to the concerns the property sector has raised for a decade. Thinking outside the square and considering new ideas will be the only way we meet the housing affordability challenge.
By George Bougias,
Oliver Hume,
National Head of Research
Tags:
Research