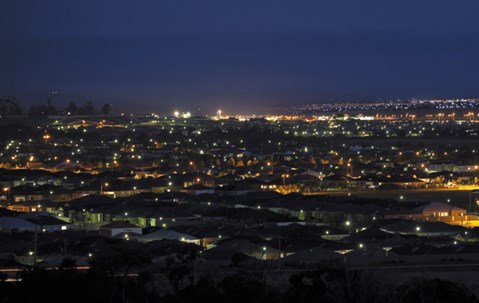 Melbourne land boom gathers pace as size shrinks, prices rise
The average time on the market for new land in Melbourne's growth corridors has dropped below 60 days as the current upswing continues to gather pace, according to research by property group Oliver Hume.

The research, compiled from analysing thousands of transactions and examining trends at nearly 200 projects throughout Victoria, shows the average time on market for land in Melbourne in the final quarter (three months to end of December) of 2016 was just 1.9 months, the lowest ever recorded.

Demand for land is also pushing prices higher and making lots smaller, with the average price per sqm of land in the city's growth corridors now exceeding $570/sqm in the December quarter 2016. The median price of land reached $239,000 in the final quarter of 2016, up over 8% from $221,000 in the September quarter 2016.  Over the same period the median lot size declined from 427sqm to 416sqm.

With the exception of the first quarter of 2015, the average time on market has now fallen or remained steady in every quarter since the third quarter of 2013, after peaking in the current cycle at 6.6 at the end of 2012.

The statistic measures the period from when a piece of land is released for sale by a developer until it is contracted by a purchaser.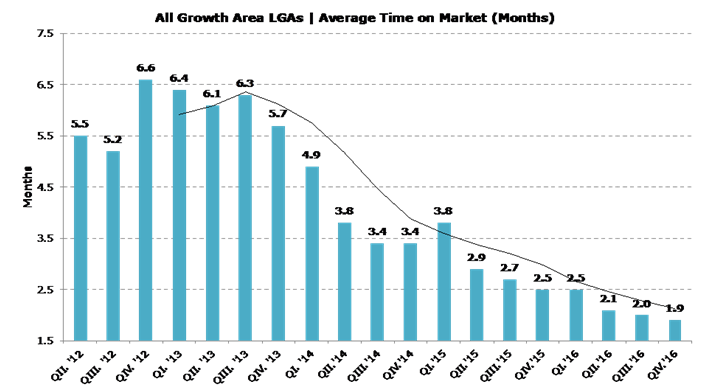 Oliver Hume Research Manager George Bougias said affordability, record population growth and continued low interest rates remained the key drivers of demand. 

"Despite the increases we have seen over recent years Melbourne is still below many other regions in Australia," he said. 

"With buyers having similar access to low interest rates, an improving economic and jobs outlook in Victoria and Melbourne's relative affordability is ensuring the city keeps coming up the winner." 

Mr Bougias said Victoria's population growth was a key underlying factor in the demand for land.

Figures recently-released by the Australian Bureau of Statistics show that Victoria's population is now larger than ever before and looks set to continue growing strongly. In the year to 30 June 2016, the state's population grew by over 123,000 people (2.1%).

Victoria recorded the fastest population growth of all states and territories, adding more people than any other jurisdiction. This robust population growth is expected to continue with Victoria's population projected to hit 7 million by 2024.

Mr Bougias said the market had now spent essentially three years below the 3-5 months that Oliver Hume considers 'equilibrium', where supply is largely meeting demand.

Oliver Hume Director Paul Ciprian said while competition had kept prices in check from 2012 to 2015, the last 12 months has seen demand impact prices and average size.

"With prices and sizes going in different direction we have seen a sharp kick in the average price per square metre, up over 11% in 12 months and over 23% in the last two years," he said.

"These price increases may moderate demand in the medium term but we do not see any macro issues that will impact the trend in the short term," he said. "So we expect prices to continue rising throughout 2017."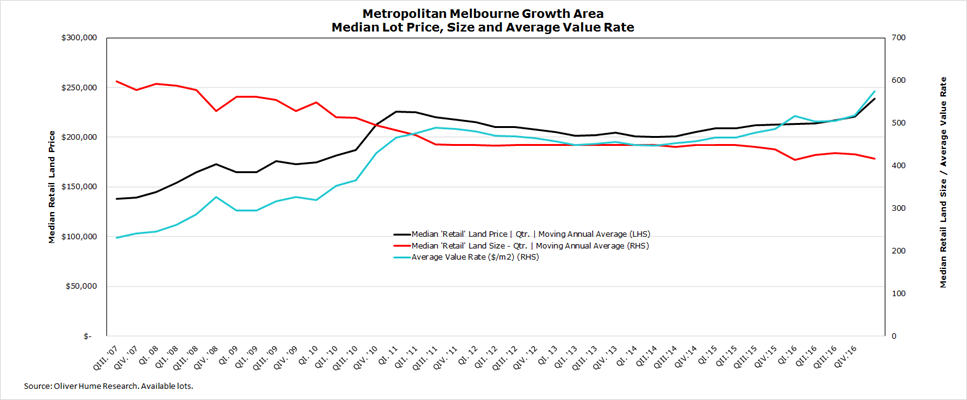 Tags:
Sales
New development