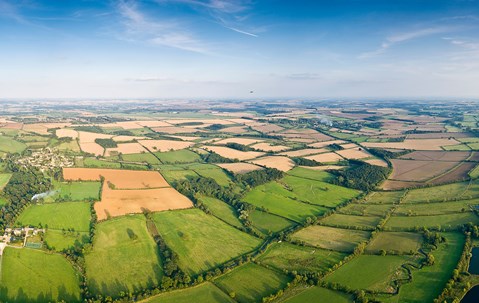 Melbourne land looking up
Melbourne median land prices (gross) have recorded small increases in the 12 months to the end of March, despite a tough start to 2019 that saw prices retreat across nearly all major growth areas and volumes at their lowest level in six years.
The latest Oliver Hume Quarterly Market Insights report for the three months to the end of March showed the median price for conventional lots across metropolitan Melbourne increased by over 3.8% in the year to the end of March, despite falling around 2.5% in the first three months of 2019.
Across all lots, prices rose 3.5% in the year to the end of March but declined 2.7% in the first three months of 2019. The annual price increase was due in part to an increase in the median size of lots sold, from around 400 square metres to 411 square metres, in the year to the end of March (+2.8%).
Importantly, net prices are lower with many estates offering significant rebates and incentives. Some estates are offering rebates and incentives up to the value of $40,000 (often including more than one rebate/incentive) with a few estates offering higher amounts.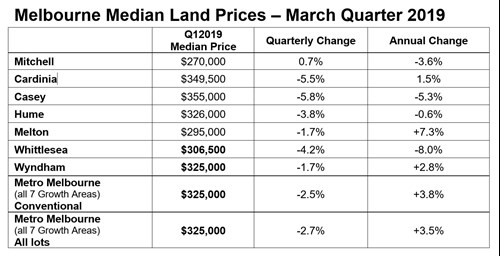 A key indicator of demand, the average time on market for each lot to sell, has also returned to more normal historical levels after falling to unprecedented lows in late 2017 and early 2018. Land is now taking about 90 days to sell once released to the market, up from just over 20 days in the same quarter last year.
Oliver Hume National Head of Research George Bougias said sales volumes during the quarter were the lowest since early 2013 with tighter credit conditions and pre-election uncertainty denting demand.
"We consider sales volumes have probably now bottomed out and should gradually increase over the short-term as lending conditions continue to ease and buyer confidence improves," Mr Bougias said.
Mr Bougias said a number of recent events had the potential to re-shape the land market in Victoria over the next 12 months.
"The surprise results of the Federal election and some welcome contributions from the Australian Prudential Regulation Authority (APRA), and the Reserve Bank of Australia (RBA) are expected to provide the impetus for a bit more optimism over the next 12 months," Mr Bougias said.
"The underlying strength of the Victorian economy and a growing population also provide reasons to more positive about the future."
APRA recently announced it was aiming to remove the rule that obligates lenders to assess borrowers on their ability to pay their loans using the higher of either an interest rate floor of least 7 per cent or a 2 per cent buffer over the loan's interest rate.
Essentially, APRA was instructing the banks that people applying for a loan needed to be able to service a loan at a much higher interest rate than what they would actually pay. This meant many people who were potentially capable of meeting their obligations were not successful in their applications.
In contrast, APRA has now proposed that lenders would be permitted to set their own minimum interest rate floor (in serviceability assessments) and that lenders' serviceability assessments include an interest rate buffer of 2.5 per cent.
Mr Bougias said the RBA had signalled their intention to cut interest rates again this year following an interest rate cut earlier this month.
Oliver Hume Chief Operating Officer Julian Coppini said the result of the Federal election was also being seen as a positive for the property industry.
"Many property investors held off making their investment in anticipation of higher property taxes under a labor government. With the property tax regime now unlikely to change soon these property investors may decide to enter the market," he said.
Mr Coppini said the First Home Loan Deposit Scheme, announced by the Prime Minister in the final days of the election campaign, would help first home buyers into their first home.
"This is a positive initiative would should give first home buyers the opportunity to bring forward their purchase," he said.
Under the scheme the Federal Government will assist eligible first home buyers purchase a dwelling.  First home buyers will require only a 5% deposit and could save borrowers about $10,000. This is the cost of lenders mortgage insurance which protects lenders from defaults.
Tags:
Sales
Investment
Finance