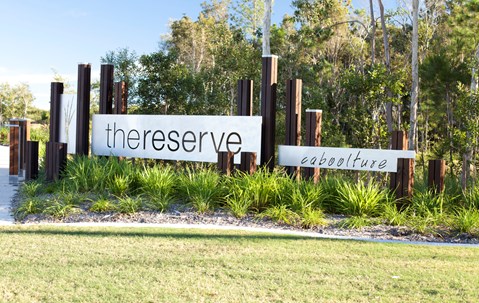 New Queensland school sparks sales rush in neighbouring estate
20 October 2016

Caboolture buyers pay only $1000 to secure land

The latest wave of purchasers into a local community has pointed to its newest neighbour, Pumicestone State School, as one of the key drivers behind their purchases into Caboolture's newest family community, The Reserve.

School enrolments open this month for classes starting in January 2017. Marking its continued commitment to the growing region, The Reserve developers have recently made a donation to the newly formed school.

Comiskey Corporation Managing Director Steve Comiskey said the financial donation is aimed at assisting the establishment of the school's Parents and Citizens Committee.

"We were pleased the Pumicestone State School accepted our donation on behalf of The Reserve. The donation symbolises our support of the school and our commitment to the local community," Mr Comiskey said.

The Reserve's buyers only have to pay a $1000 deposit to secure land for their new home in the NBN-ready estate featuring picnic and BBQ facilities and children's playground nestled within 13ha of parkland.

According to The Reserve Estate Manager, Ms Kat Kilpatrick, sales have increased since the Federal election in July, but the announcement of the state school's name in September coincided with a big sales spike.

"Buyers have referenced the new school, affordability of large, flat blocks and the $20,000 Queensland Government First Home Owners grant as key drivers behind their purchases," Ms Kilpatrick said.

Marketing agent, Oliver Hume, has records that show the Reserve has averaged four sales per month since January 2016, with a spike of up to eight sales during September and October 2016, representing a 100 per cent increase from the same months in 2015.

First home buyers are the predominant purchaser in The Reserve representing 59 per cent of total sales.

Oliver Hume research revealed 2016's most popular price point for its grand total of 227 lot offerings during the year is $185,000, with 450 square metre blocks representing the most popular bracket for buyers within the estate's 400 - 1325 sqm land offering.

Mr Comiskey said one of the Estate's key drawcards was its opportunity for buyers to affordably purchase land and build a new home only 45 minutes from Brisbane's CBD and 30 minutes from the Sunshine Coast.

"Proximity to schools is key for many young owner-occupiers, and it couldn't be any more convenient to purchase into an estate just next to a new school.

"Enrolments open this month, so we expect to see sales continue to climb," Mr Comiskey said.

The Reserve is located five minutes from the Bruce Highway, six minutes to the Caboolture train station. The Reserve is a quality residential development positioned in one of Brisbane's fastest growing suburbs, with more than 5,000 people moving to the region per annum.

Pumicestone State School is one of just four new Queensland schools announced for 2017.The school was announced under the Queensland Schools Public Private Partnership Program (PPP) and is expected to reach 850-900 students in just eight years by the year 2024.

The State Government's 2016/17 Budget will provide $121 million to build and maintain local road and transport infrastructure for the rapidly growing Moreton Bay region.

The Reserve Estate is located on Reserve Drive, Caboolture - www.thereservecaboolture.com.au.
Tags:
Sales
New development