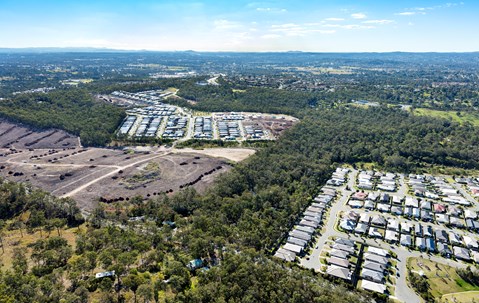 New releases drive Gold Coast land boom
October 2016

Quarterly vacant land sales have leapt above 600 on the Gold Coast for just the fourth time since 2009 as a slew of new projects come to market and ease pent up demand that has been building since late last year.

The new research from national property service group Oliver Hume shows there were 641 land sales in the three months to the end of August in the Gold Coast LGA, up 23 per cent from 522 in the three months to the end of May this year.

Oliver Hume Joint Managing Director Brinton Keath said the Gold Coast land market had bounced back to life with the release of some major new projects, including Villawood's The Surrounds project at Helensvale.

"After a strong start to 2015 things fell away a bit late last year and for the first half of this year as developers ran out of good stock and quality lots were hard for buyers to find," he said.

"Many buyers have simply held off and waited for some quality stock to come to be released and dived in as soon as it hit the market.

"We are now experiencing a bit of a 'catching-up' phase before we think the market will return to the long term average of about 580 sales per quarter early in the new year."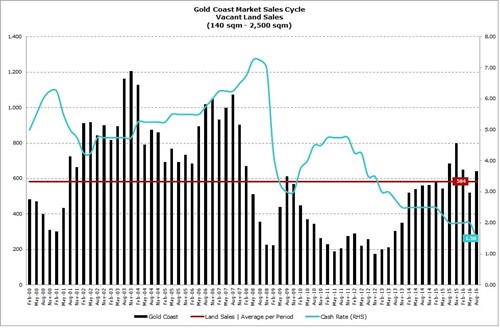 Mr Keath said the release of new land to the market was also likely to ease any upward pressure on pricing.

"It is a very competitive market at the moment and buyers can really shop around for a great deal if they have the option to be a bit more flexible about location."

The number of vacant land sales in 2015 was 1,643, which is significantly lower than the Gold Coast's 15-year sales volume average of 2,037 sales per annum.

"This was due wholly to the lack of supply in the market, with all projects on market currently witnessing pent-up demand each time a new stage is released," he said.
Tags:
Sales