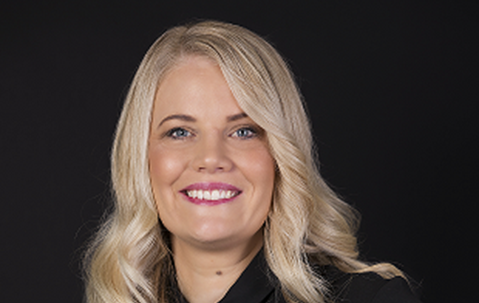 Oliver Hume bolsters Queensland team with new appointment
5 May 2016

Leading property services firm Oliver Hume has appointed high performing sales agent Kara Jones as new General Manager of Queensland Corporate.

Ms Jones will oversee key house and land development sales while maintaining and building on her already extensive network of development contacts, while pinpointing new areas for development throughout Queensland.

After commencing her sales career in 2001, Ms. Jones has worked on various large-scale land sales projects across Queensland on both building and development sides.

Her most notable projects include Springfield Lakes where she was recognised as the top sales agent within the first three months of the project, and she has been heralded with spearheading southeast Queensland's Yarrabilba development.

Ms Jones also holds the record at her previous network for the most land sales achieved as individual sales professional in Queensland.

Ms Jones will be based at Oliver Hume's Gold Coast office, and said she was excited to be part of such a dynamic and high achieving organisation.

"Oliver Hume continues to lead with their innovative, high quality approach to sales and marketing.

"Their knowledge and expertise across the property landscape delivers a unique and unrivalled edge in project sales, and that's something I wanted to be apart of," she said.

Oliver Hume's South East Queensland Joint Managing Director Brinton Keath said the appointment of Ms. Jones marked a significant period of growth for the firm.

"Ms Jones is a key appointment for Oliver Hume in Queensland; she holds an outstanding record as a highly accomplished and respected property professional, and we're thrilled to have her on board.

"This appointment signals expansion for Oliver Hume in Queensland and we believe 2016 will be a landmark year in property. With Ms. Jones' expertise and success in marketing and sales, we look forward to accelerating our growth and sales in Queensland under the Oliver Hume brand."

Oliver Hume has been appointment as marketing agent for nearly $1 billion of residential development projects across Australia over the last three months.

The firm has been appointed to five new projects in recent weeks on the back of strengthening demand in the South East Queensland market, with a combined 3,354 lots and an overall value of approximately $950 million.

The projects include the $300 million Waterlea at Walloon (1,650 lots), the $24 million Haven Hill at Holmview (120 lots), an unnamed $600 million development in Helensvale (1,500 lots), and the $27 million Affinity at Thornlands (84 lots).
Tags:
Staff