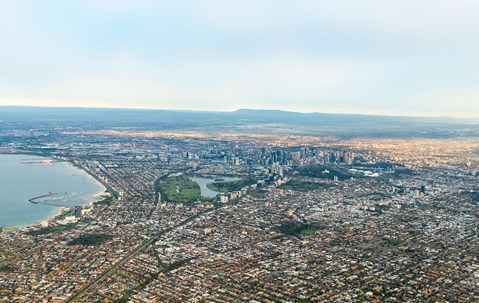 Oliver Hume secures 1000 lots across four Victorian projects
25 July 2016
PROPERTY services group Oliver Hume has cemented its position as Victoria's leading property marketing group with the appointment to four different projects in the last eight weeks with a combined yield of nearly 1000 lots.

The new lots, which have an estimated value of about $300 million, adds to Oliver Hume's existing portfolio of more than 40 communities in Victoria.

The appointments include a high profile role with Places Victoria, the State Government's property development agency, as part of the development of a site on the edge of the Point Cook Town Centre overlooking the Boardwalk Boulevard Wetlands.

The new appointments secured in the last two months include:
Point Cook – Oliver Hume will work alongside Places Victoria on the sales and marketing of a new townhouse development.
Tarneit – A boutique development comprising approximately 400 lots, set to come to market in October this year.
Willandra, Melton – A 700-lot development that launched in 2012, Oliver Hume will take responsibility of the sales and project marketing for the remainder of the project.
Mornington – Consisting of 38 half-acre to acre lots, the Mornington development will set a new benchmark in the Peninsula corridor.

Oliver Hume's existing clients include some of country's most established developers including Villawood Properties, Amex Corp, ID LAND, Pask Group and ISPT Super Fund.

Oliver Hume Director Paul Ciprian said the appointments reflected the company's ability to provide developers with a competitive edge in the development, marketing and sale of new residential communities.

"While some segments of the property market are displaying signs of stress, the outer suburban land and communities market is still experiencing strong demand from a diversified base of first and second home buyers and investors," he said.

"Our research shows the average time on market for project land in the three months to the end of April was just 2.5 months, down from 6.6 months in the last quarter of 2012," he said. "This is indicative of the fact we are at the high point of the cycle with sales and production volumes at capacity while prices remain affordable, particularly when compared to Sydney."

Mr Ciprian said developers competing for market share would ensure prices remained affordable for buyers but not to the extent it would impact developers' profit margins.

"It is a good market where there is something for everyone," he said.

Oliver Hume Victorian Research Manager George Bougias said the success of the new communities would be underpinned by Melbourne's continued population growth and interstate migration, including robust overseas and interstate migration.

"Interest in new land estates remains very robust with value and affordability being key drivers – especially given price growth in Melbourne's inner and middle suburbs which has been especially strong in the current cycle," he said.
Tags:
Sales