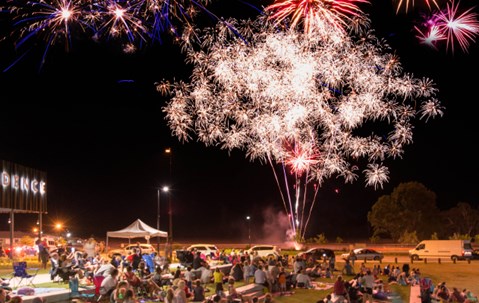 Queensland's 'Road to Riches' delivering strong growth
8 September 2016

New land buyers at communities along the Centenary Highway have achieved price growth of up to 26 per cent over the last two years, earning the development hotspot a reputation as the southeast corner's 'Road to Riches'.

Providence at South Ripley is just one of a number of in-demand master-planned communities along the Centenary Highway that have experienced strong growth in prices, in most cases strongly outstripping growth in the established home market.

An analysis by property firm Oliver Hume showed that land prices at projects in suburbs along the Centenary Highway at South Ripley, Springfield, Redbank Plains, Augustine Heights, Brookwater, Bellbird Park and Deebing Heights all recorded strong growth.

Land prices at a range of projects along the Centenary Highway continued to grow with some comparative blocks achieving 26 per cent growth in the 24 months to the end of June. Brisbane's overall median house price rose 13.3 per cent in the 24 months to March 2016 (6.1 per cent in the 12 months to March 2016 and 7.2 per cent in the 12 months to March 2015), according to the REIQ.

The research analysed 'land only' prices by comparing average sale prices for blocks of land of similar size in each project.

Land prices at Providence, particularly for medium and larger blocks, grew an average of 17 per cent in the 24 months to the end of June. Larger blocks (600sqm) experienced growth of more than 26 per cent, while entry-level medium size blocks at 400sqm saw 21 per cent growth.

Providence Ripley Project Director Michael Khan said the value proposition and lifestyle opportunities available in the Centenary Highway corridor were underpinning strong demand from home buyers, resulting in strong capital growth for many as prices for new comparable land increased.

"The early adopters at communities like Providence generally experience strong growth in the early stages of the development as values appreciate to reflect the establishing of the community and the fact the vision becomes real," he said.

"With over 90 per cent of these new buyers being owner occupiers, people are turning their attention to Providence to capitalise on its price growth and strong community focus," he said.

"The strong sales activity at Providence is a real-world example of growing demand for design-oriented homes in desirable communities.

"The community values are so established that new buyers are invited over for dinner parties at the new Providence Centre as a welcome introduction to the neighbourhood. The gatherings are a perfect opportunity to meet other new residents and establish early friendships," Mr Khan said.

Oliver Hume Queensland Joint Managing Director Brinton Keath said the 'Road to Riches' tag placed on developments along the Centenary Highway was accurate.

"The Centenary Highway residential corridor will be become the epicentre for residential housing growth over the next 20 years," he said.

"This is due to the number of developments, and the scale and prestige standard of the projects to be delivered that are now being developed along the 'road to riches' highway," Mr Keath said.

A buyer survey of almost 300 purchasers at Providence shows that 90 per cent of those buyers are owner –occupiers and 59.7 per cent are first homebuyers, with families representing 53 per cent of the total purchasers. 

The top three reasons for buyers selecting Providence included location (22 per cent), affordability (15 per cent) and natural reserves (13 per cent).

More than half (54 per cent) of buyers at Providence were renting prior to their purchase, while one in 10 (11 per cent) were living with their parents. Well over 70 per cent of purchasers had lived in their previous home for less than three years prior to moving to Providence.

The news comes as a double-storey display home in Providence claimed a 2016 Master Builders Design Award on Friday July 8.  Stylemaster Homes achieved the winning design in the Brisbane region's $401,000 to $500,000 category with a double-storey Modena 36 home with Tempo façade in Providence's display village at South Ripley.
Tags:
Sales