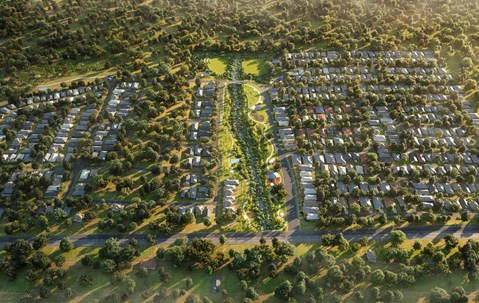 SEQ Land Demand Increases in Sep Qtr
Demand for land across South East Queensland (SEQ) continued to gather pace through the September quarter with renewed buyer confidence driving down the time on market for a block of land for the third quarter in a row.
New research by leading property services group Oliver Hume shows the median time on market for new land across all SEQ municipalities was just over 60 days (around two months) during the September quarter. The result was down from around three months (89 days) in the second quarter and around four months (122 days) in the first quarter.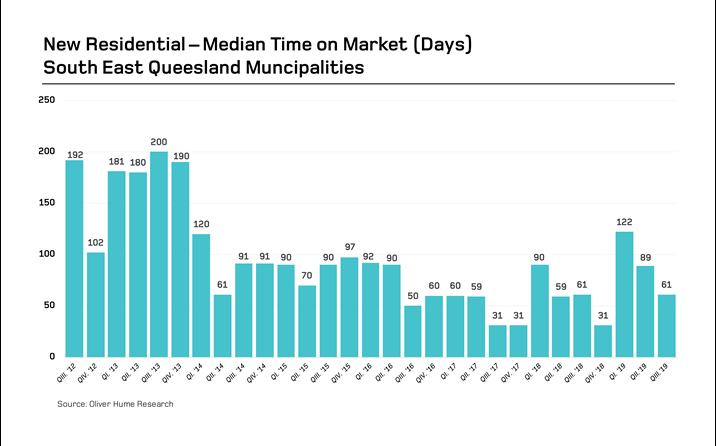 The time on market indicator is a key measure of the strength of the market and measures the period from when a new residential lot is released for sale until it is contracted by a purchaser. The September quarter data was compiled from analysing around 1,800 transactions across more than 160 projects across the south east corner.
The SEQ market has not experienced the extreme price growth and volatility of southern markets of recent years and remained relatively stable.  The first quarter of 2019 was the first time in five years the median time on market increased beyond 100 days.
Oliver Hume National Head of Research George Bougias said time on market was an important indicator of market conditions because it helped track the balance between the supply of new land and buyer demand.
Tags:
Sales
New development
Research